The rub rail or security rail provides the users with extra comfort and safety on the gangway. Especially popular on gangways that are to be frequented by children, the rub rail can also be useful for gangways that are used for handcarts. Depending on the specific application, the height and number of rub rails can vary.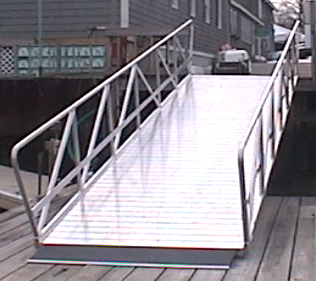 When multiple security rails are added,
we can satisfy the IBC 4" sphere regulation.